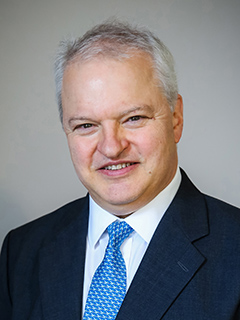 We are delighted to announce that Bill Marsh has been awarded Who's Who Legal Mediator of the Year 2023 at the awards ceremony which took place on 9 November 2023.
This is a magnificent achievement and cements Bill's position as one of the leading mediators in Europe.
WWL say……
'Who's Who Legal announced the winners of its 2023 WWL Awards on 9 November, recognising the stellar achievements of law firms, lawyers, consulting firms and consulting experts worldwide over the past 12 months.
The winners were announced at a black-tie awards ceremony at the Honourable Artillery Company in London. Over 200 guests were present, including some of the leading lawyers and representatives of many of the top law firms and consulting firms in the world, as the award winners across 40 practice areas and for over 75 countries were recognised.
The winners were selected on a range of factors, including feedback received from clients and peers and evidence of work, while firms were also assessed on breadth and depth of practice area and geographical capability, and the number and proportion of individuals selected as WWL Thought Leaders.
Rupert Wilson, Head of Research at WWL, said: "This evening's winners can take pride in the knowledge that it is endorsements by their peers and clients, who have seen their skills and capabilities first-hand, that were a major factor in their award wins. Over 300,000 individual recommendations were received by WWL in the past 12 months, from legal practitioners the world, with winners routinely receiving dozens of separate nominations from across the market."
Who's Who Legal, hosted by Lexology lists only the leading practitioners in each field, based exclusively on the findings of an independent and in-depth research process that encompasses feedback from private practitioners, clients and other experts in the sector. It is impossible to buy entry into the reports, and only the practitioners who score most highly according to our independent international research criteria are listed.'