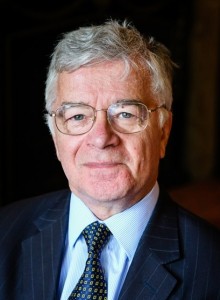 Our new 'Meet the Mediator' feature starts with Nicholas Pryor and will feature a different mediator in each issue. Here the mediators share suggestions on maximising potential for reaching a settlement (in their opinion), strategies or techniques they find useful in breaking a deadlock, a mediation they will always remember and why and some of the changes they have witnessed in the mediation landscape during their time practising in the field.
What type of cases have you been involved in as a mediator?
Virtually every type of commercial case one could think of over the years. I tend not to do personal injury or medical negligence cases, nor some highly specialised cases such as patents or copyright. Otherwise, the major streams of work have been insurance, professional indemnity, contract, corporate, banking, and insolvency. Outside that, there has been a rich and enjoyable stream of cases of a very varied nature.
What are one or two of the mediator techniques or strategies which you find particularly useful in breaking a deadlock?
Deadlock can be one of the most productive periods in mediation. That thought may be counterintuitive, but while deadlock can spell the end in some mediations, for others, it can be the start of a process to actively find a solution. Sometimes resolution is found by an exhaustive process of eliminating possibilities as they are identified and then found ineffective, until eventually one is left which is the only remaining option. It enables difficult decisions to be made when parties are aware that there really is no alternative. By that stage, they have all been identified and none of them work.
Disputes can often be quite complex and multifaceted. To what extent do the various elements – such as industry, size of company, jurisdiction of conflict, etc – play a role in your approach?
All mediations are the same, and yet every mediation is entirely different. The task for the mediator is typically always the same, ie to construct an approach and foster a dialogue that has the best available chance of reaching a consensual outcome. The key for me is understanding the people involved, and identifying and helping enable their inherent ability to resolve the dispute.
Is there a mediation that you will always remember? What difficulties or examples of excellence did it possess and how did you learn from these?
Many mediations fall into this category. Some I remember for the reasons why they didn't succeed, and it is from those that I think one stands to learn most. Others I remember because they went well, usually far better than expected, and an unexpected settlement was the outcome. I don't feel comfortable with trying to identify examples of my excellence – I am only too aware that as always, I am making it up as I go along. But there are times when I have been acutely aware that with thoughtful listening and by following my intuition as to what might underlie the problem or obstacle to settlement, I have enabled parties to find ways round the seemingly most intractable problems.
Do you have any tips or suggestions for participants on how to maximise the potential for reaching a successful settlement?
I am often asked this. My focus would always be on the vital need to build bridges to the other parties and to concentrate on them as people caught in a dispute and not as the enemy. The natural instinct in difficult negotiations is always that one's interests are better served by a competitive or combative approach – in practice, a cooperative approach is far more likely to disentangle the issues in dispute and help parties to find a way to a sensible resolution. The other area of focus is to look at what might conceivably settle the matter and consider how acceptable that might be, rather than start from a position of red lines and demands as to what the other party needs to do.
How does your background as a barrister/solicitor benefit your work as a mediator?
A vital part of what I have to offer as a mediator. It is difficult to act in a way likely to be seen as persuasive in commercial litigation without having some relevant direct experience both of subject matter and of the litigation process. It has taught me to understand the realities of the litigation process and of the practical outcomes likely in Court, which is essential in finding a basis on which to compromise claims. It can sometimes get in the way, and I have to suspend the part of me that is lawyer in some cases.
What led you to move into mediation?
I discovered mediation during a lengthy trial in California in 1986, and introduced the process into that trial with some significant success. I was very impressed by the process and its obvious advantages. I also saw that it was something that would fit well into the English system.  Following that experience, I became one of the group that founded CEDR and introduced mediation into a rather disbelieving legal profession in the late 80s/early 90s. I didn't plan to become a mediator, but found myself offered appointments when the first mediations were held, and things have grown from there.
What's the best part of your job?
The people I meet and watching their reaction to resolution. Many of them I shall not forget, usually for the best possible reasons.
What changes have you seen in the field in the time you've been practising as a mediator? Have these changed how you mediate?
A huge change from a suspicious new process that no one knew anything about and which was authoritatively described as having no place in the English system, to one that is now a key constituent of legal practice and widely understood and practiced by many. There has been a sea change in litigation practice over the years since the first mediations in 1990 – many disputes are now settled without coming anywhere near the courts or mediation, and that is a good thing. Mediations have become conspicuously harder as much more complex and difficult disputes have come to be mediated. At heart though, it is the same process. As a pioneer of mediation in this country, I am hugely enthused by seeing where the whole process has got to so far.
When you are not mediating what do you like to do?
Almost anything that doesn't involve trying to solve other people's problems. Music, literature and the theatre have always been a big part of my life. I enjoy walking and travel, and the Times crossword (I have yet to finish a single one correctly ever). And the usual boys' toys – I have a small collection of demanding old cars to look after.