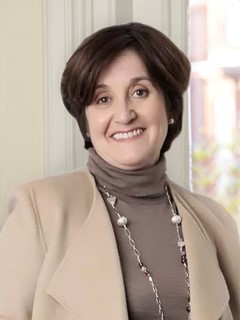 The members of Independent Mediators are delighted to announce that Jane Player has accepted their invitation to join the team with effect from 1 April 2021.
Jane was accredited as a mediator in 2001 but has been mediating as counsel since 1992. Jane's practice fits extremely well with that of Independent Mediators covering, amongst others, banking and finance, professional negligence, insurance, general corporate and contractual matters, IP, IT/telecommunications, media/entertainment and project disputes. Jane has particular experience of international dispute resolution and has a leading reputation for managing cross cultural aspects of joint venture and international shareholder disputes. This is reflected in her listing in the mediation category of the international directory Who's Who Legal.
Jane left practice in 2017 to become a full-time independent mediator. She was a Partner at King & Spalding from 2012 to 2017. Prior to that Jane was the co-head of the International Dispute Resolution Group at Bird & Bird which she joined in 2002. Before that, Jane spent 10 years with DLA Piper as head of their London Disputes team and seven years with Turner Kenneth Brown having qualified as a solicitor in 1987.
As a litigator for over 30 years, Jane worked with a variety of commercial clients and, always at a very early stage, helped them to identify and manage risk to prevent conflict and manage issues as soon as they entered onto the business relationship horizon. This style of dispute management lead her to recommend mediation as an effective and cost efficient resolution process in many of her cases and ultimately to her wish to become a full time mediator.
Jane is particularly recommended for mediations where there are strong personalities within the parties' groups and where there may be some cynicism towards the potential for dispute resolution through mediation. She has an engaging style and is often praised for her people skills and proactive approach.
Jane actively promotes mediation and is regularly asked to speak on the subject in several jurisdictions.
To appoint Jane from April 2021 or to find out more about her practice please contact us. More information on Jane including her CV can be found by clicking here.